Boat Racing is the national sport of Anguilla. Everyday of our Summer festival there is a boat race. These boats are made locally made.
Below are the 2019 Summer Festival Boat Race Trophies.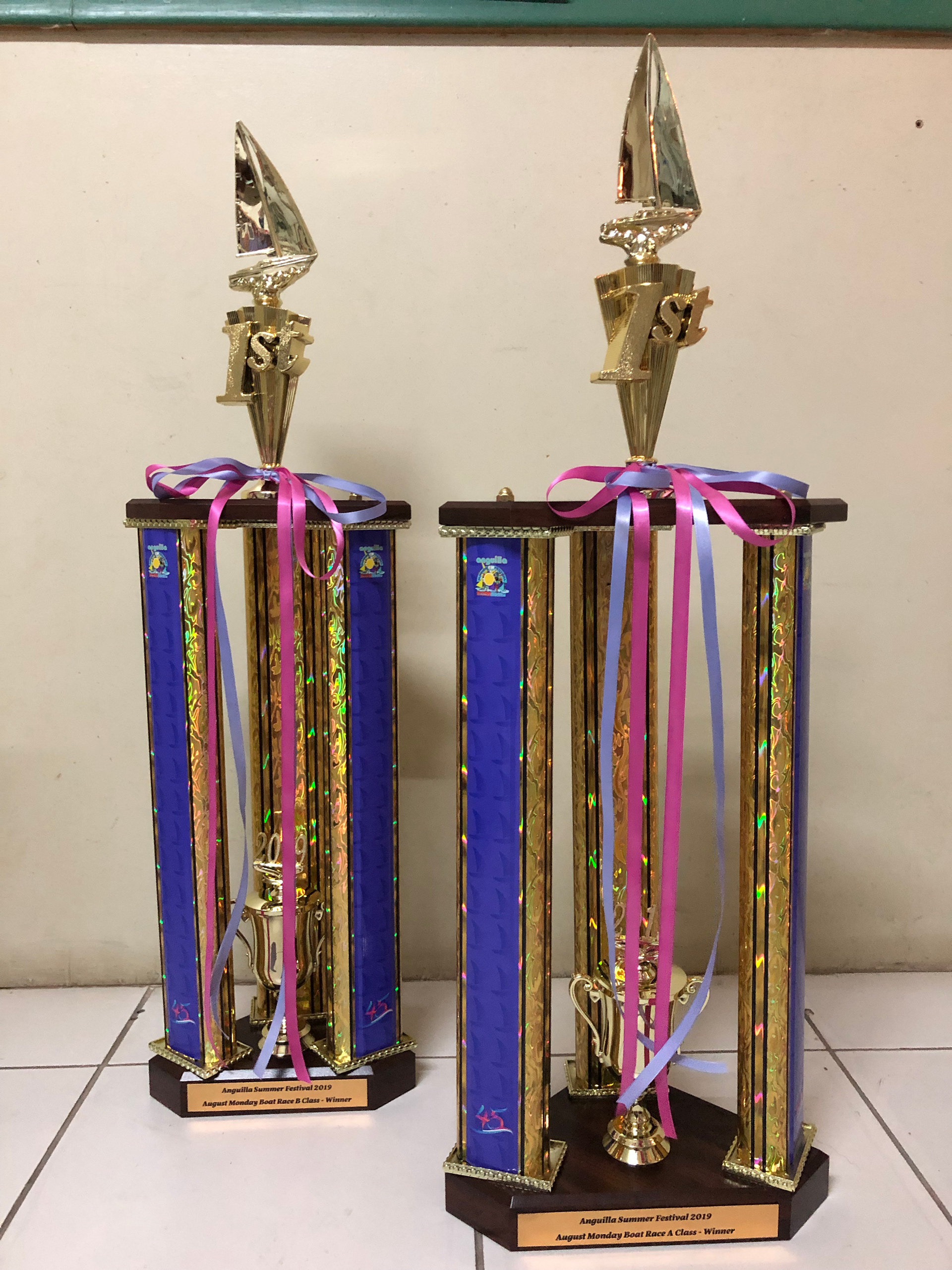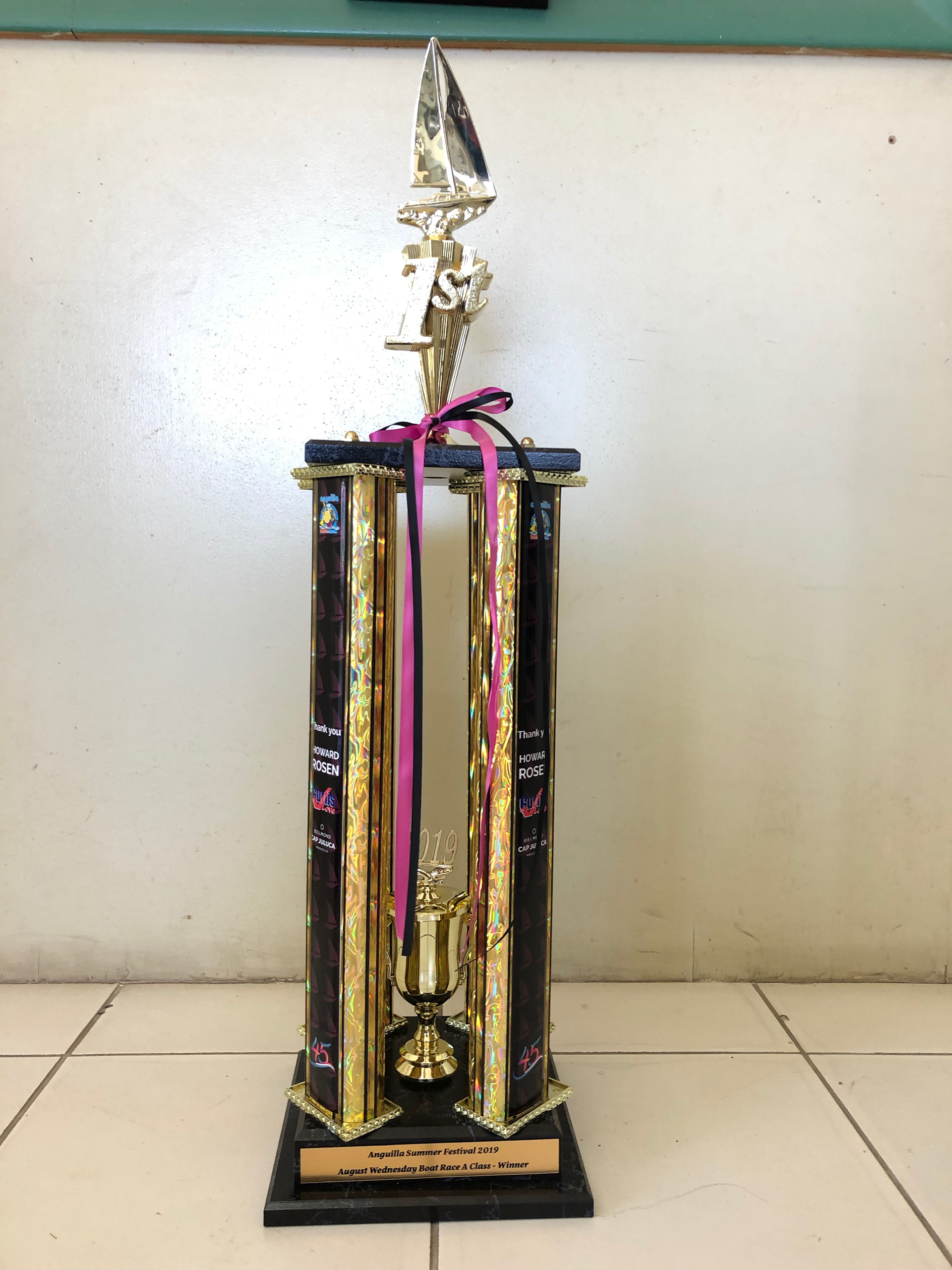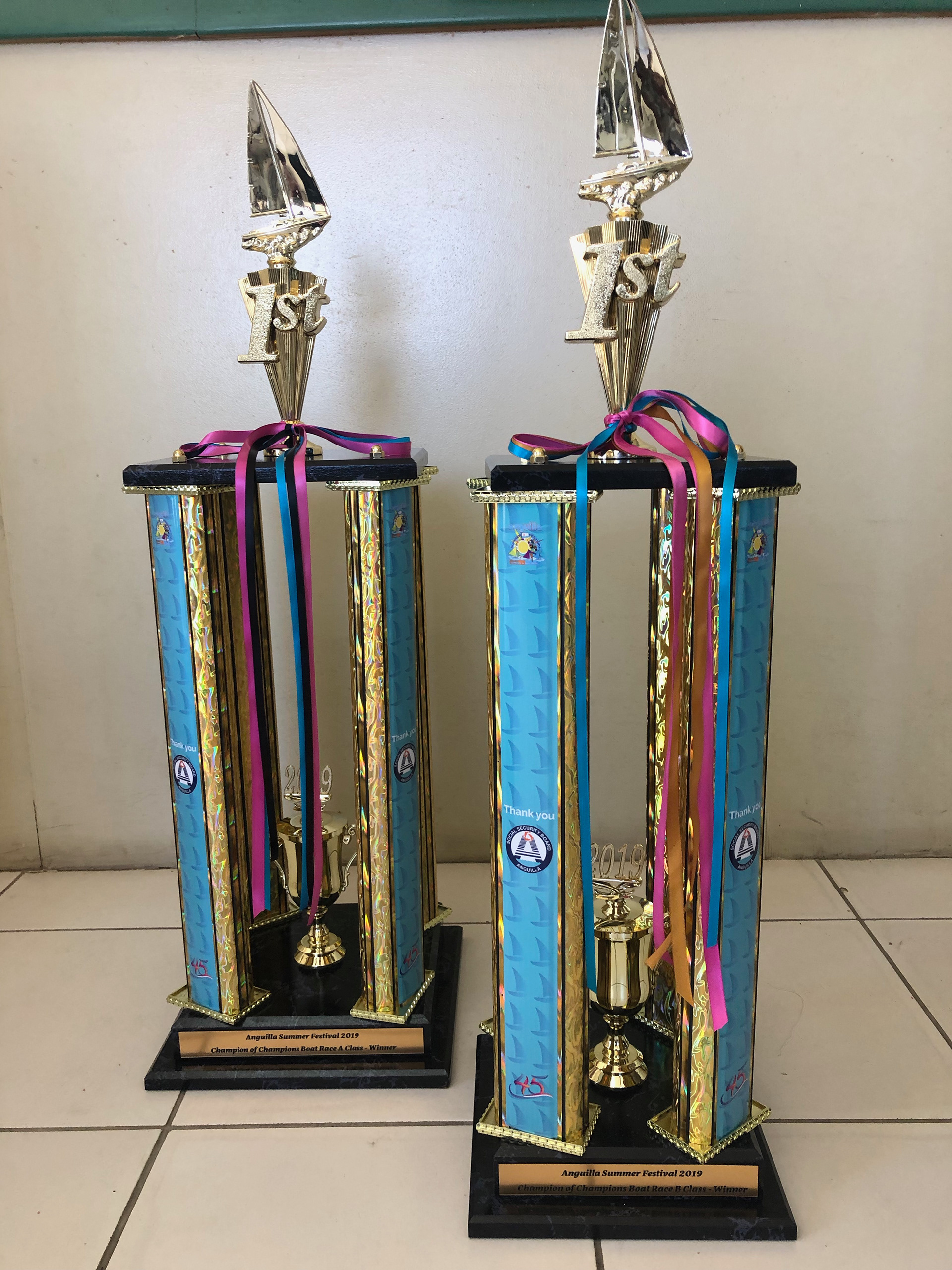 Here we have the 2018 Boat Race trophies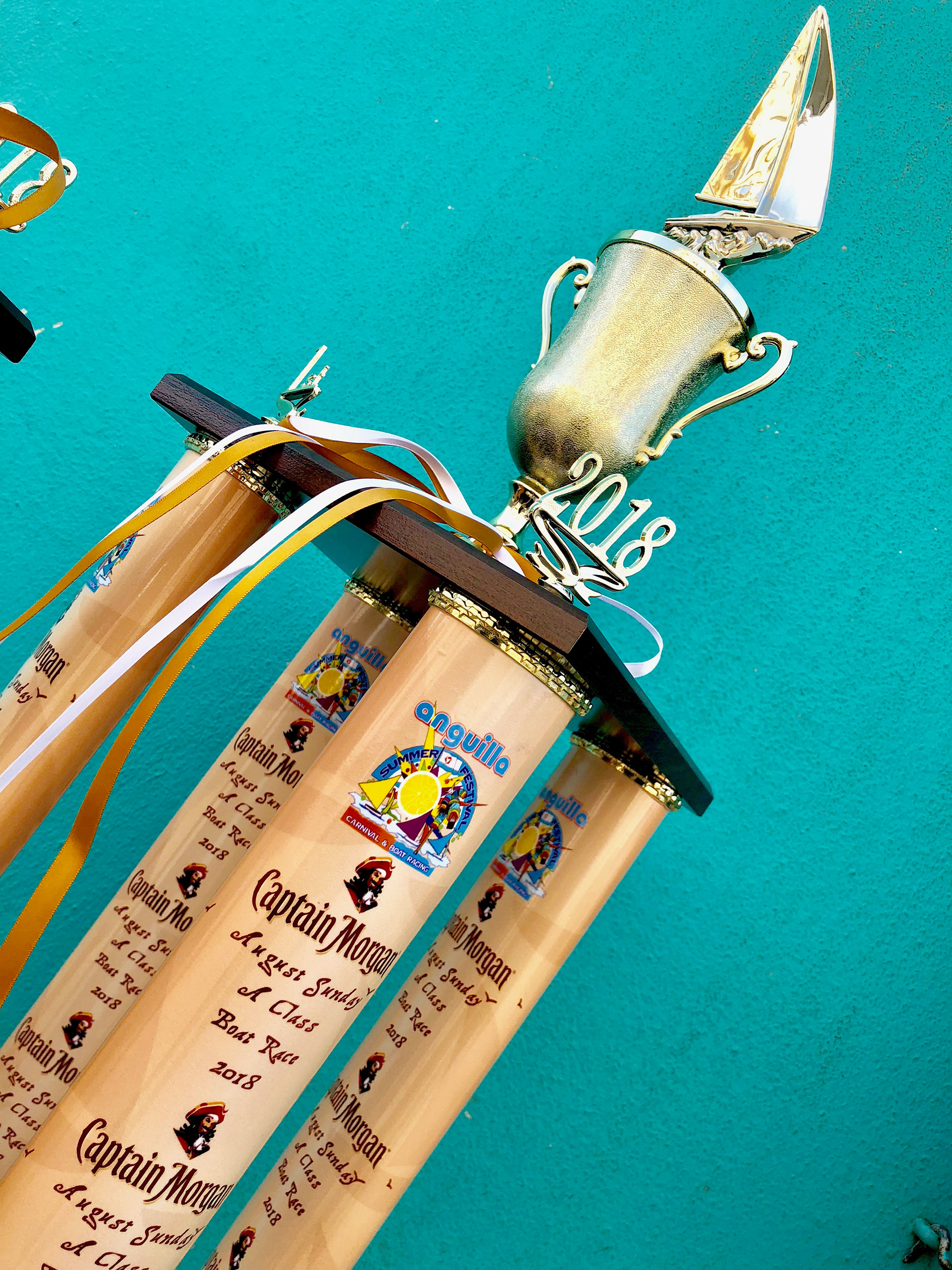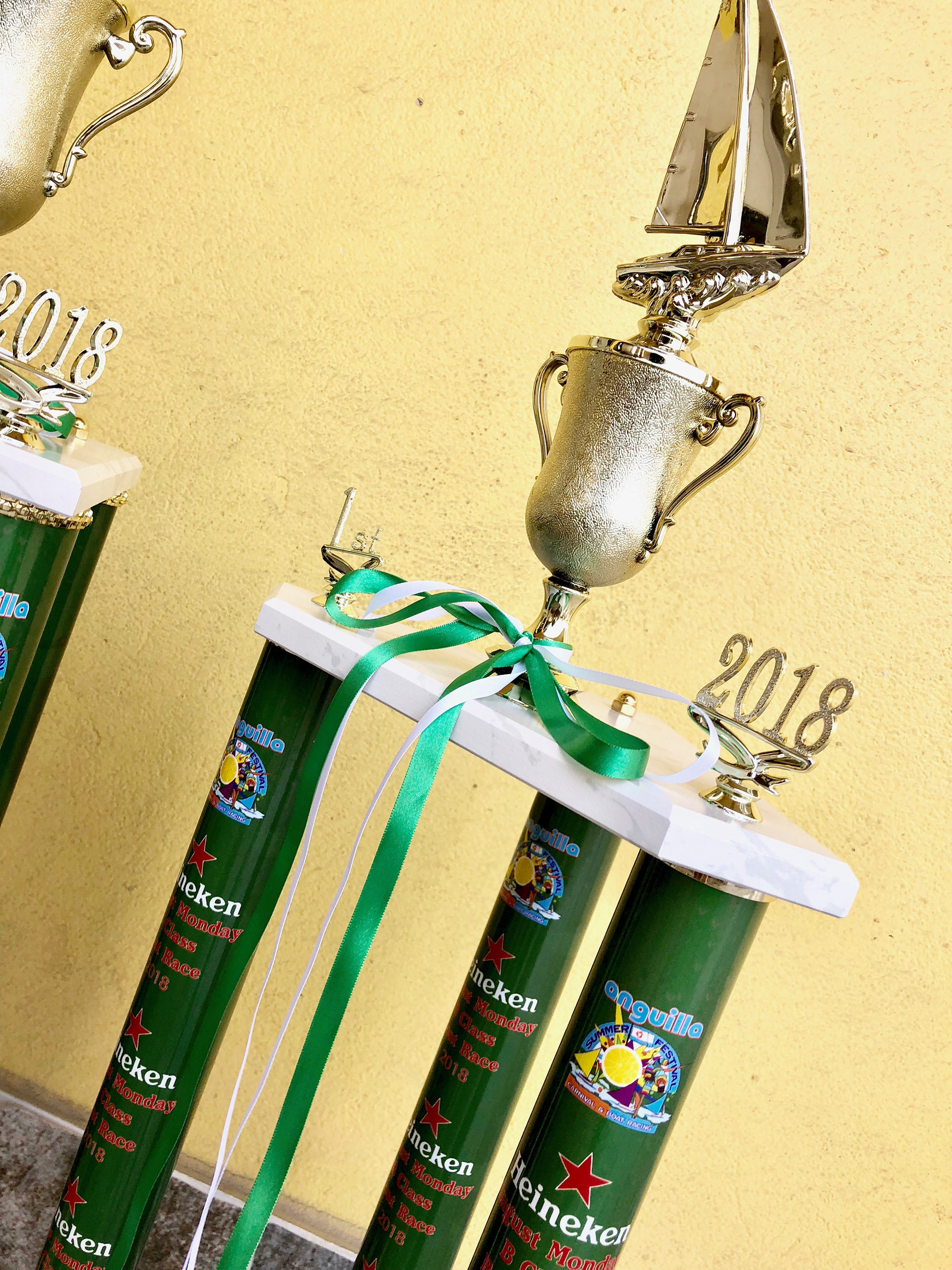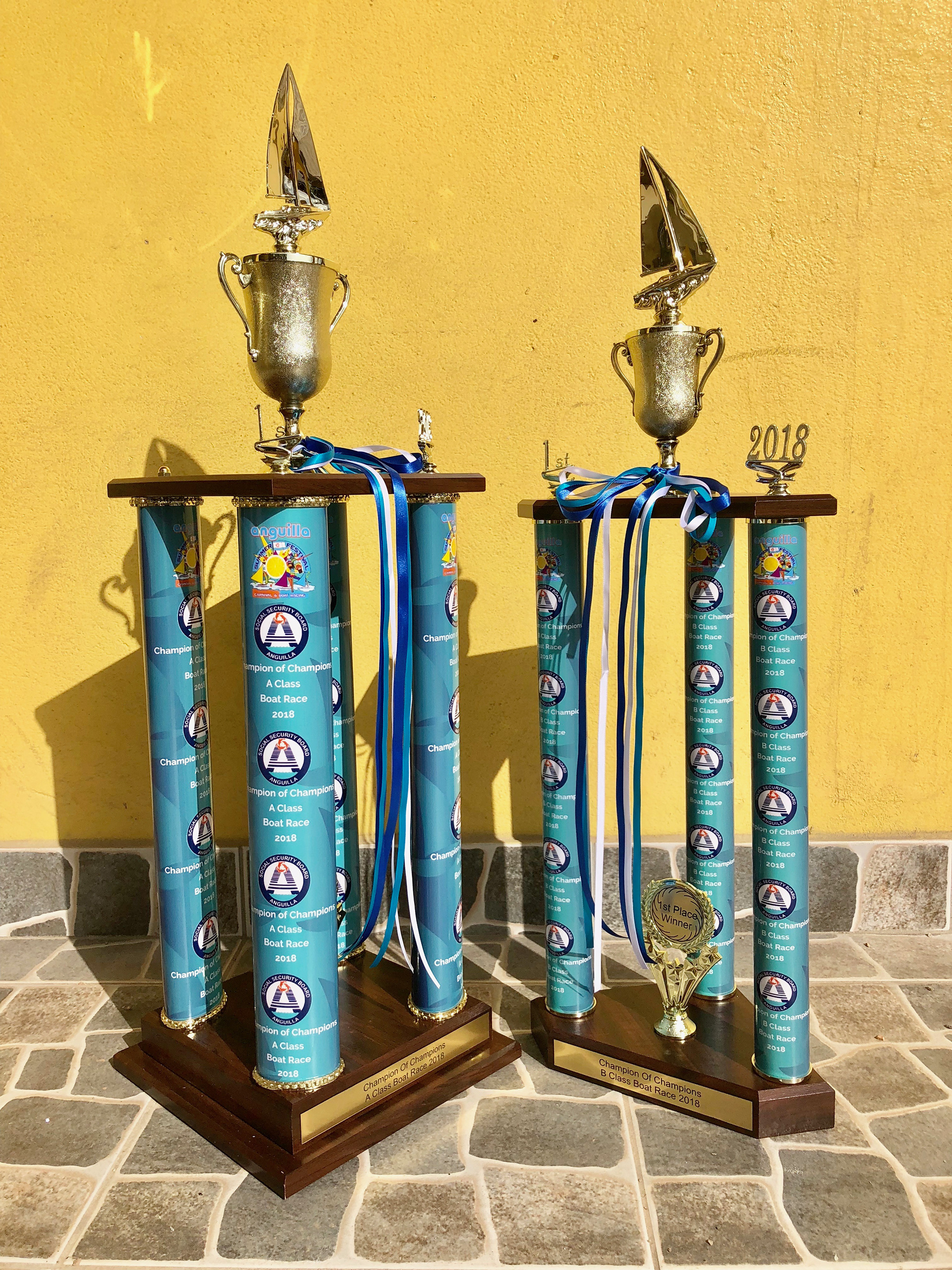 The Prince & Princess Show. Happily donated my services to them and created a logo for the show.
 Their signature Small Authentic Anguilla Limestone participation awards.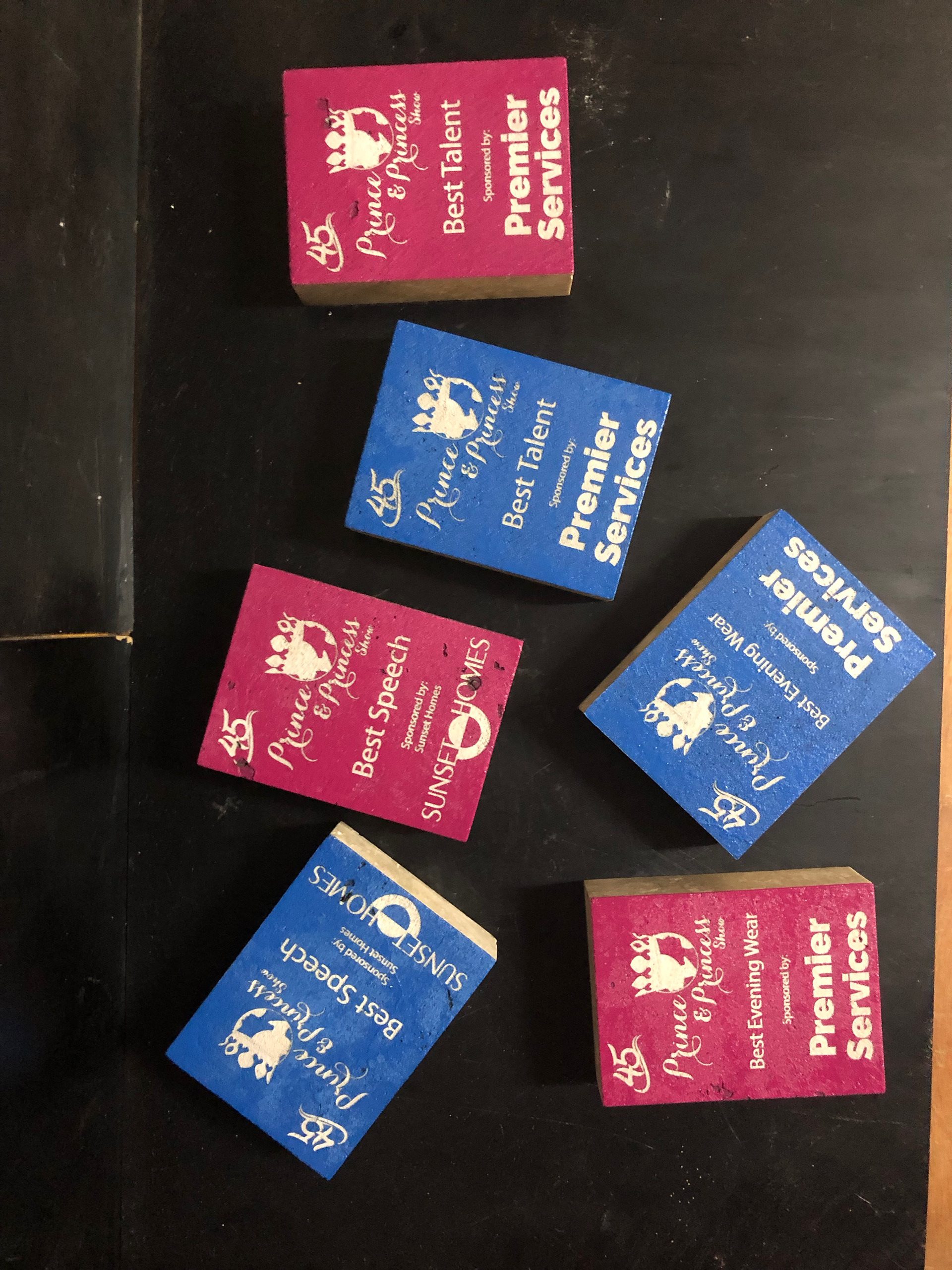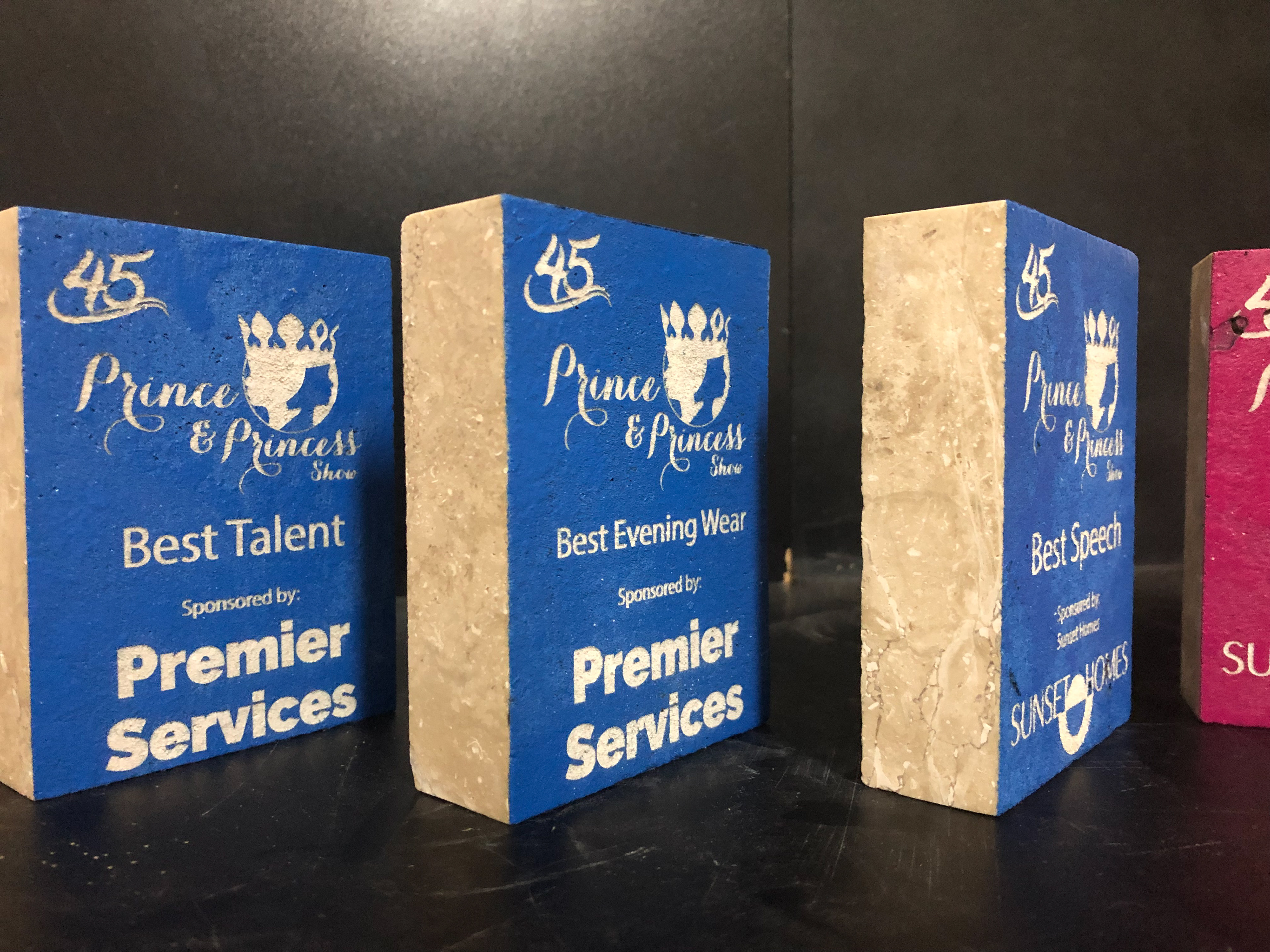 The Trophies for Prince and Princess..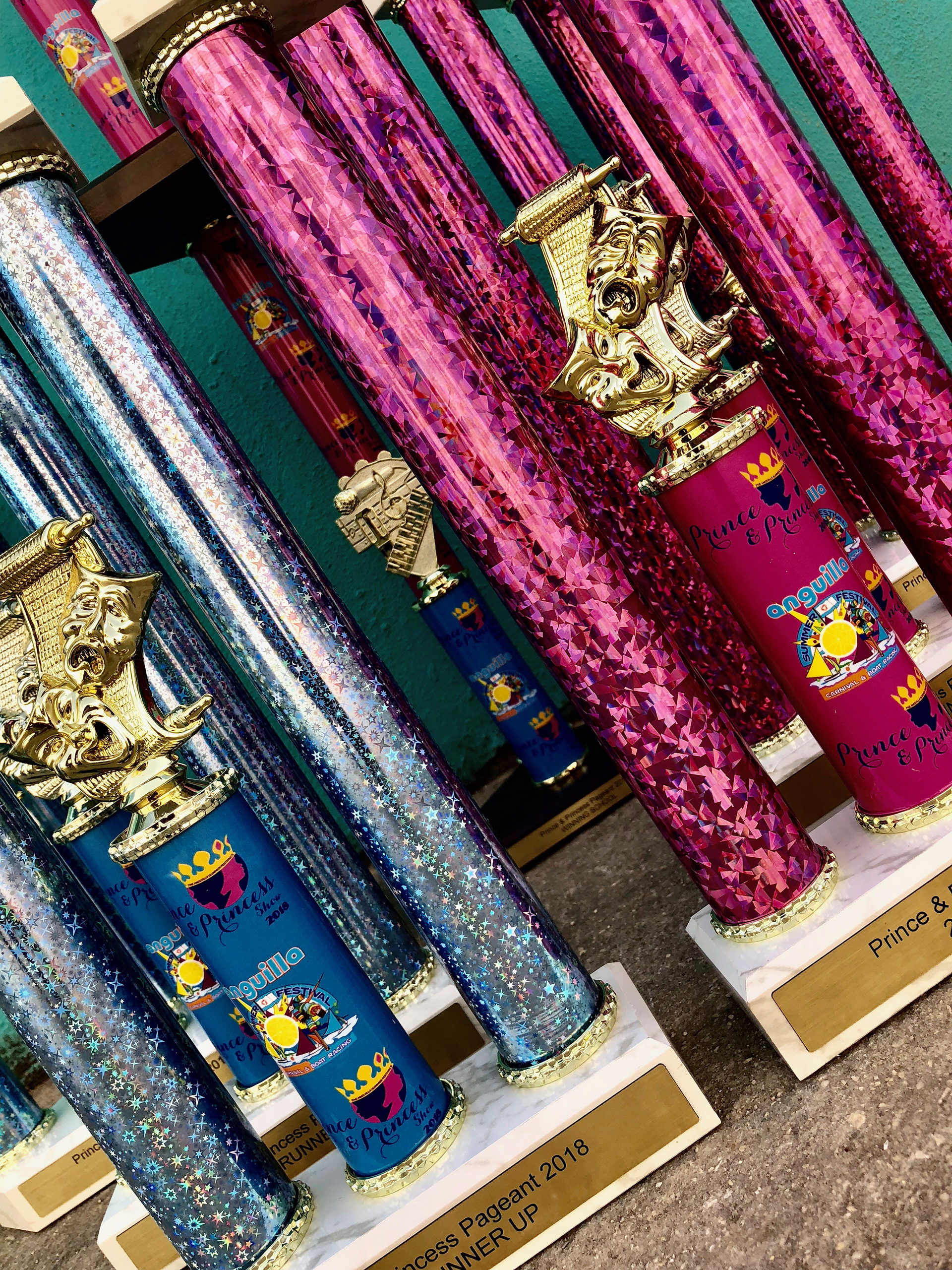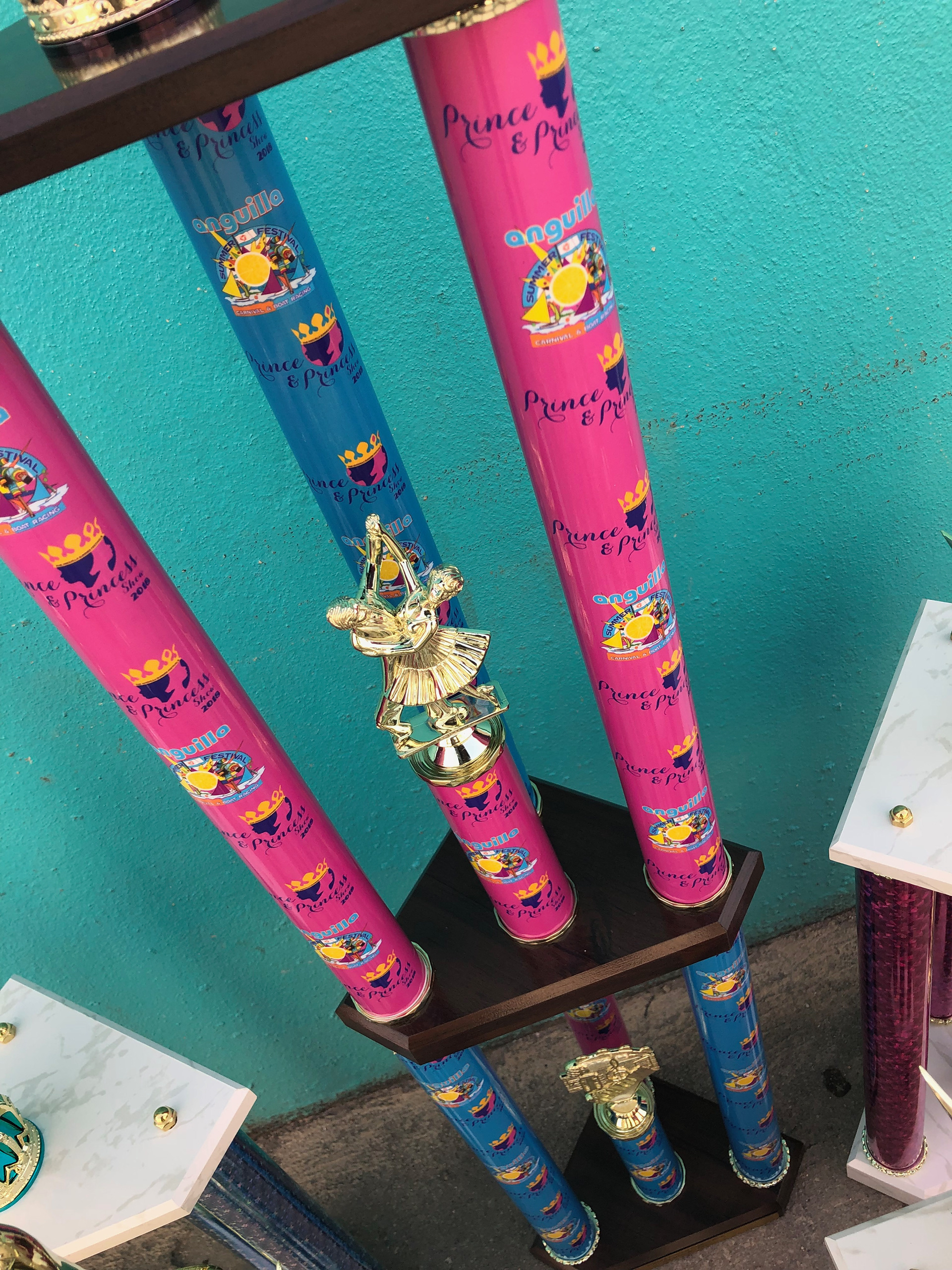 Authentic Anguilla Limestone Awards for honourees during Opening Night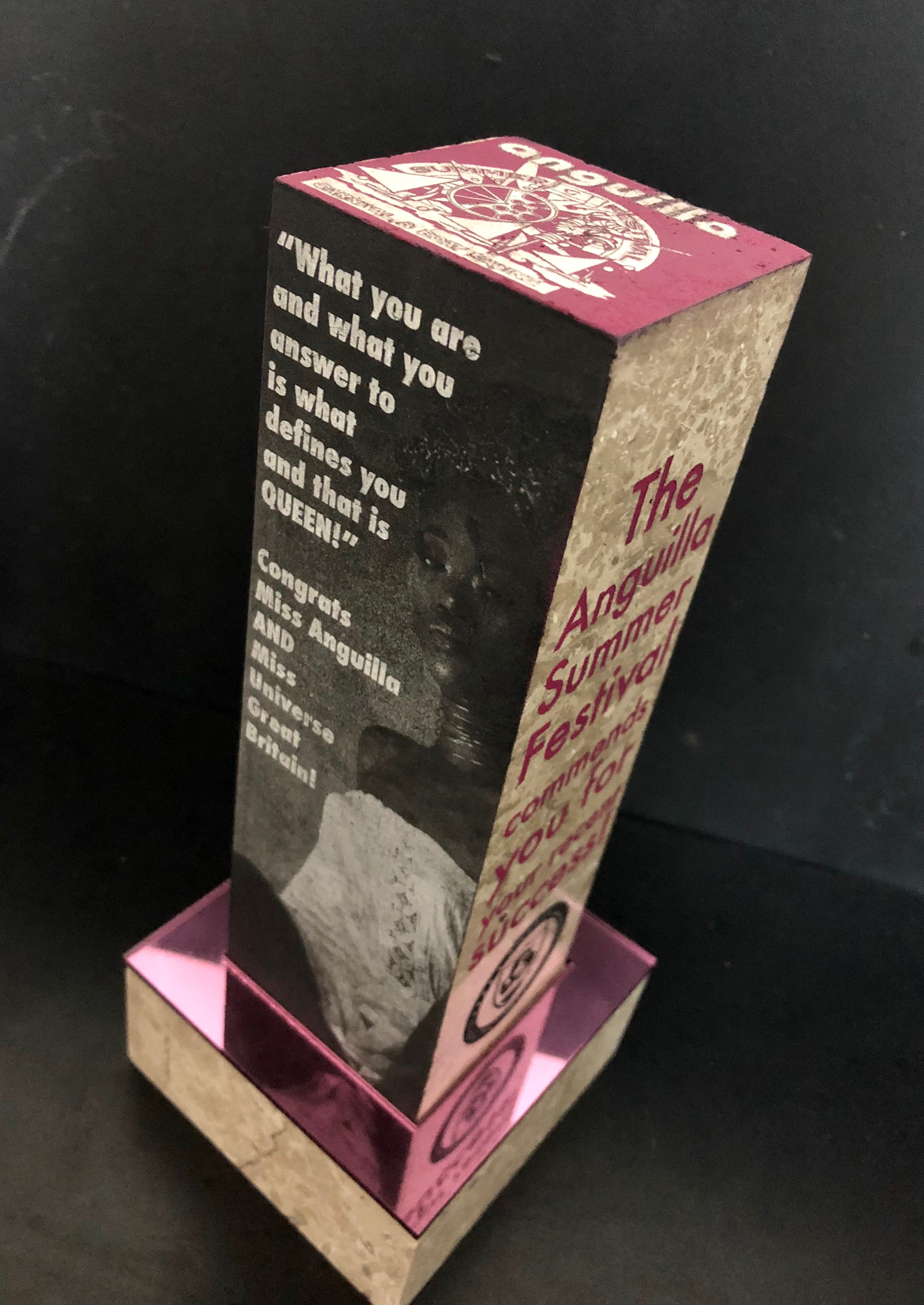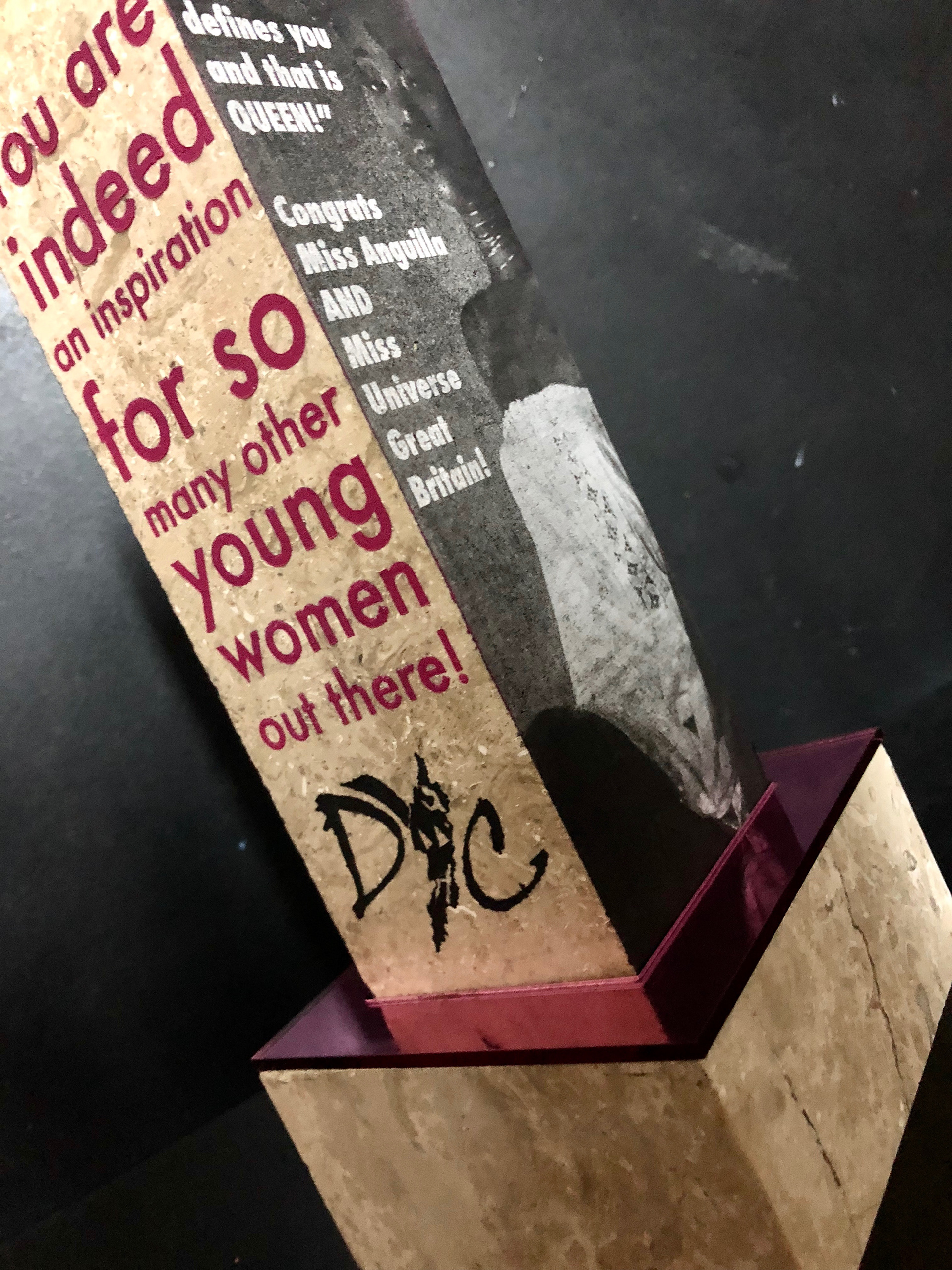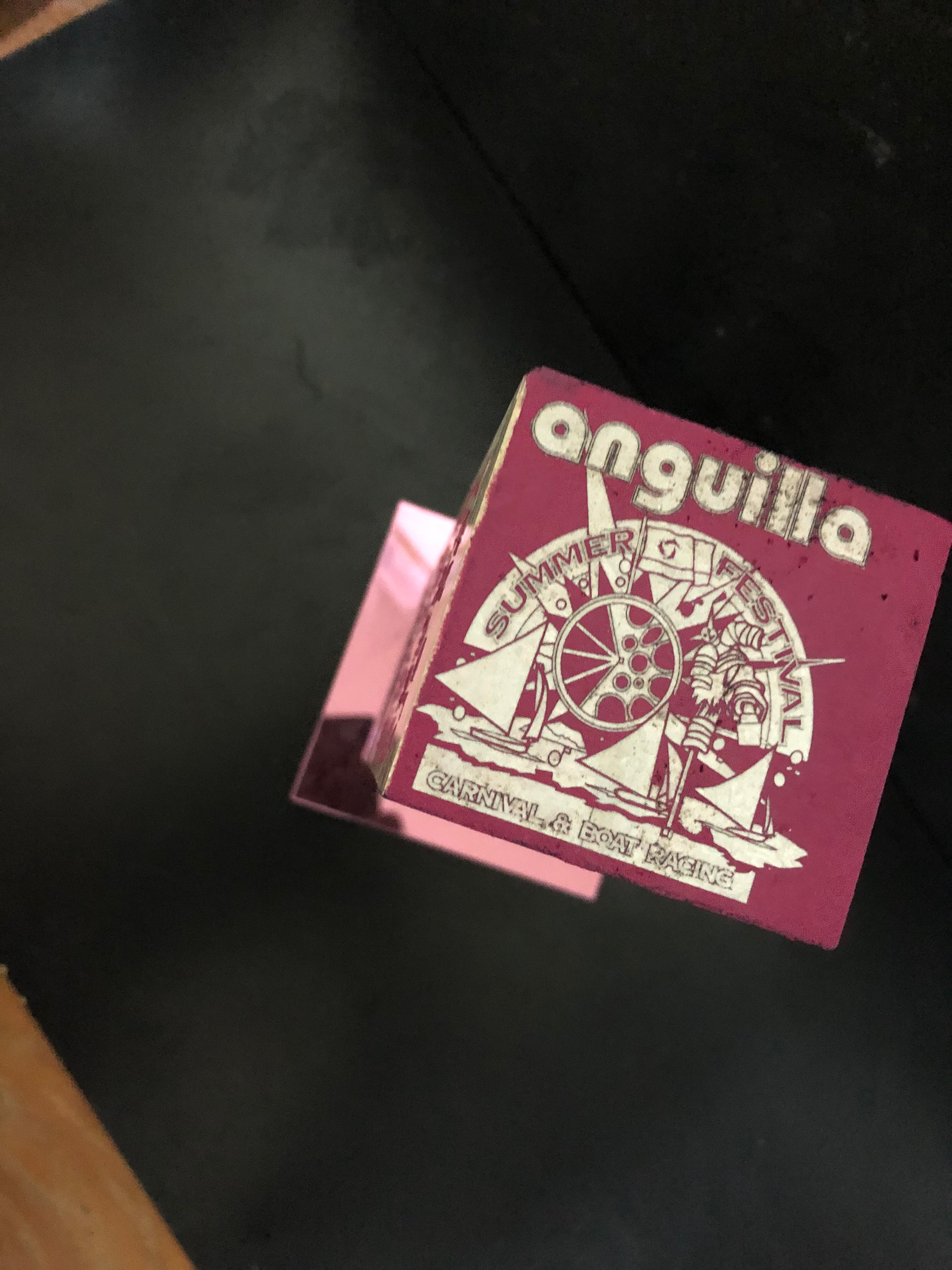 This Year I was able to work with the pageant and donate some merchandise to the contestants themselves, some drinkware.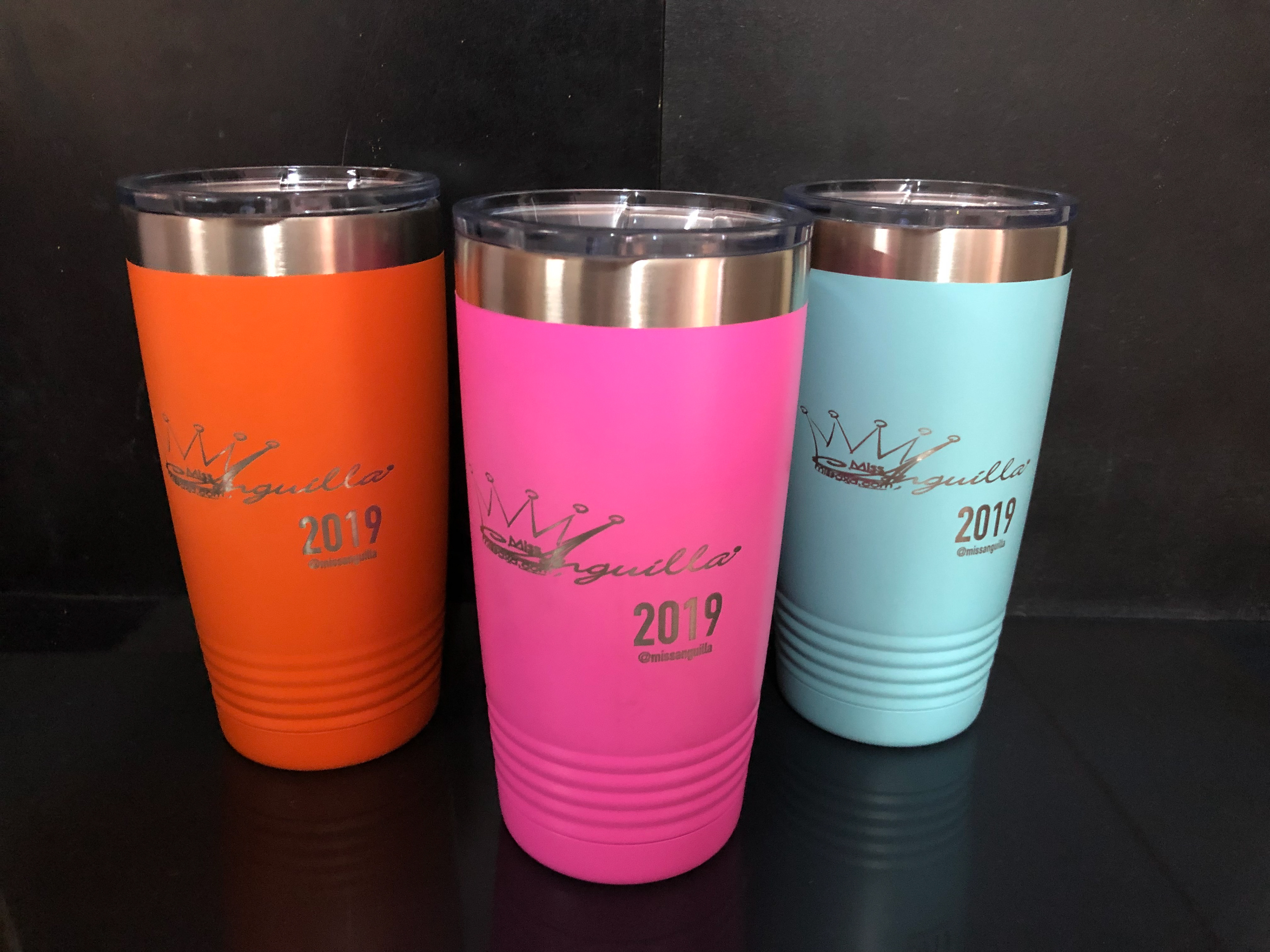 The 2018 Bandclash and Band-o-rama trophies/
2018 Junior Calypso Show Trophies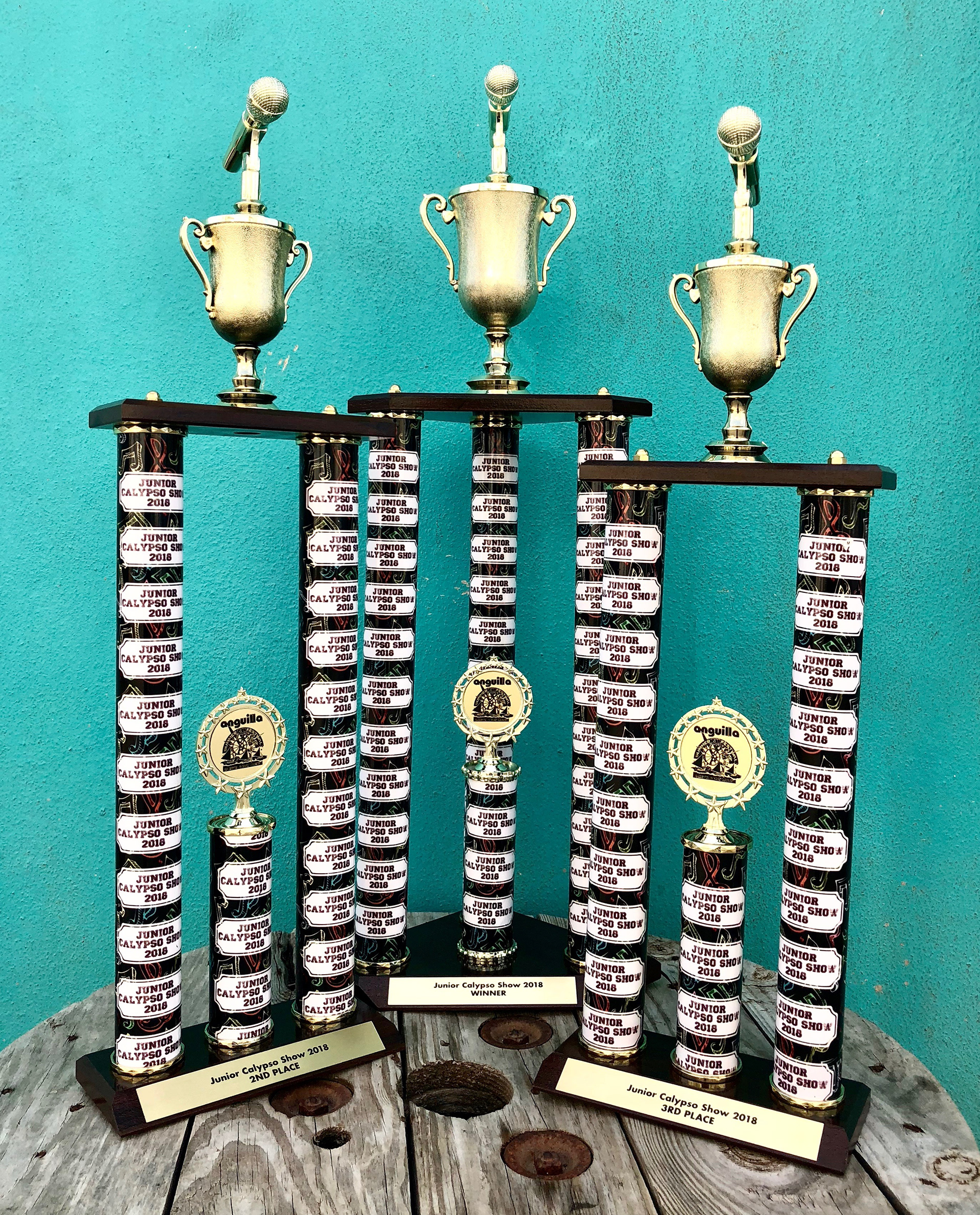 The 2018 Leeward Islands Calypso Monarch trophies
The 2018 Senior  Calypso Monarch Trophies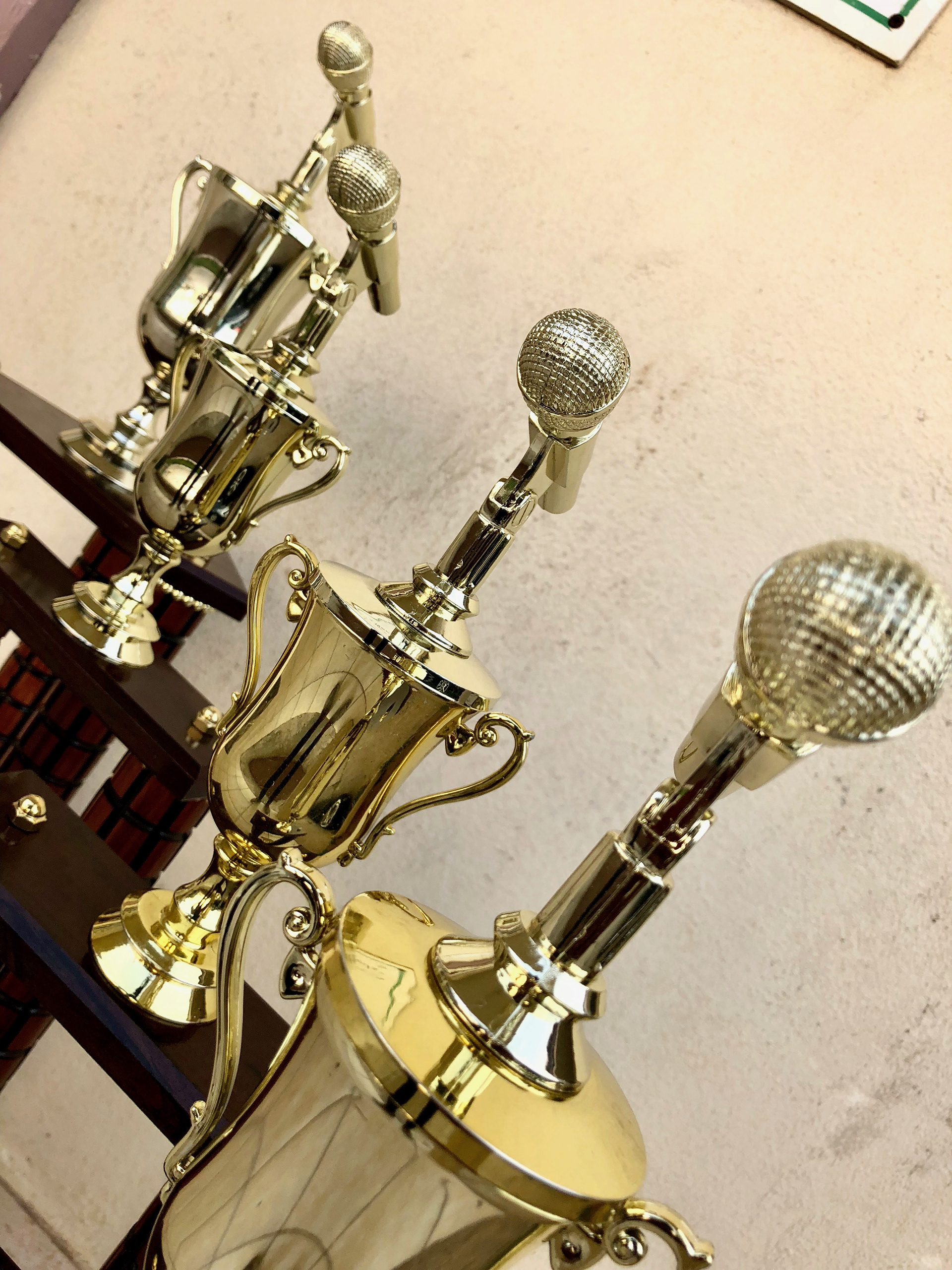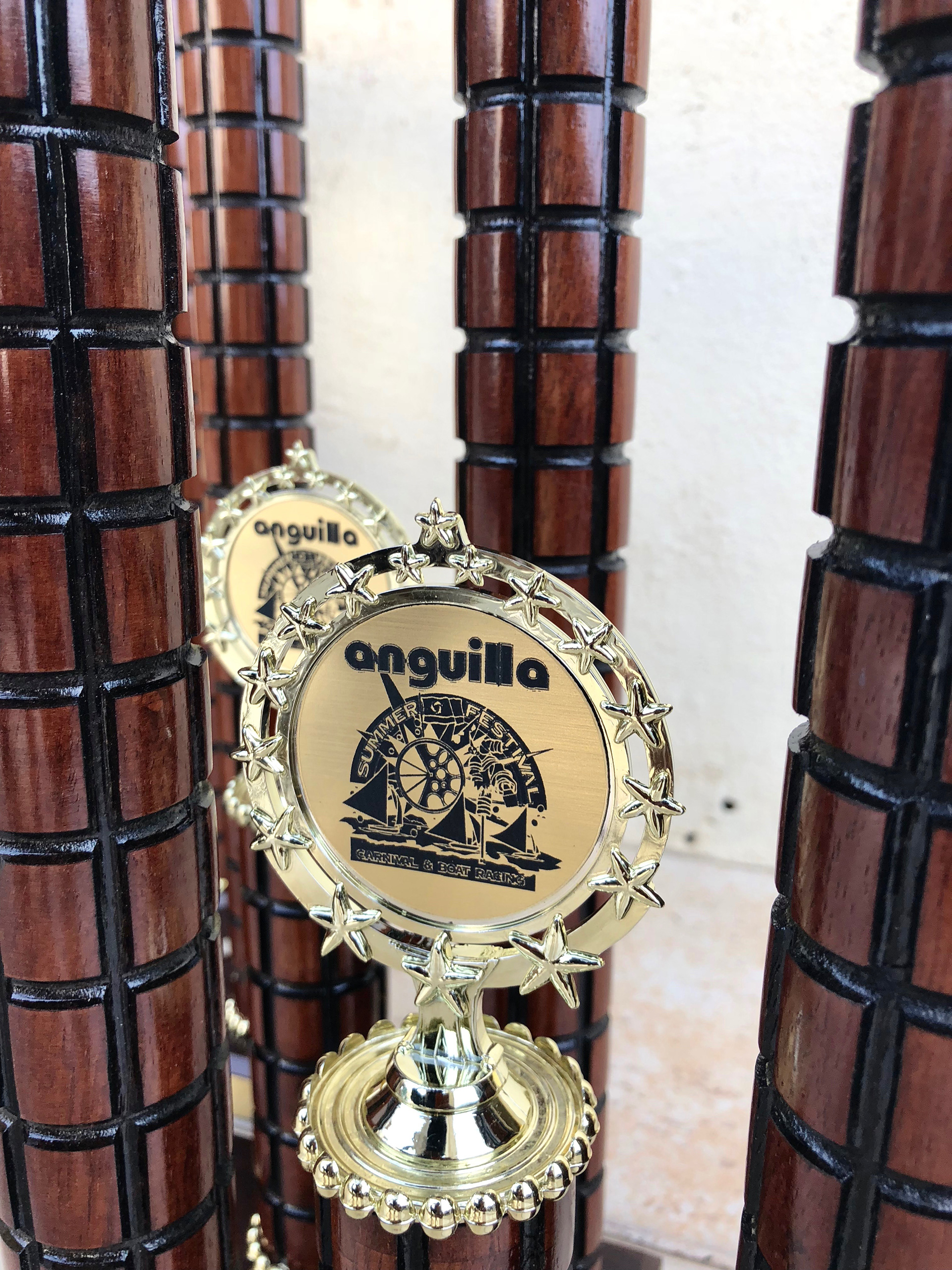 The 2018 Road March Champions Trophy
Another Great addition to the awards here those for the 2019 Flow Soca Rave Completion. We create stone awards/trophies from our authentic Anguilla Limestone.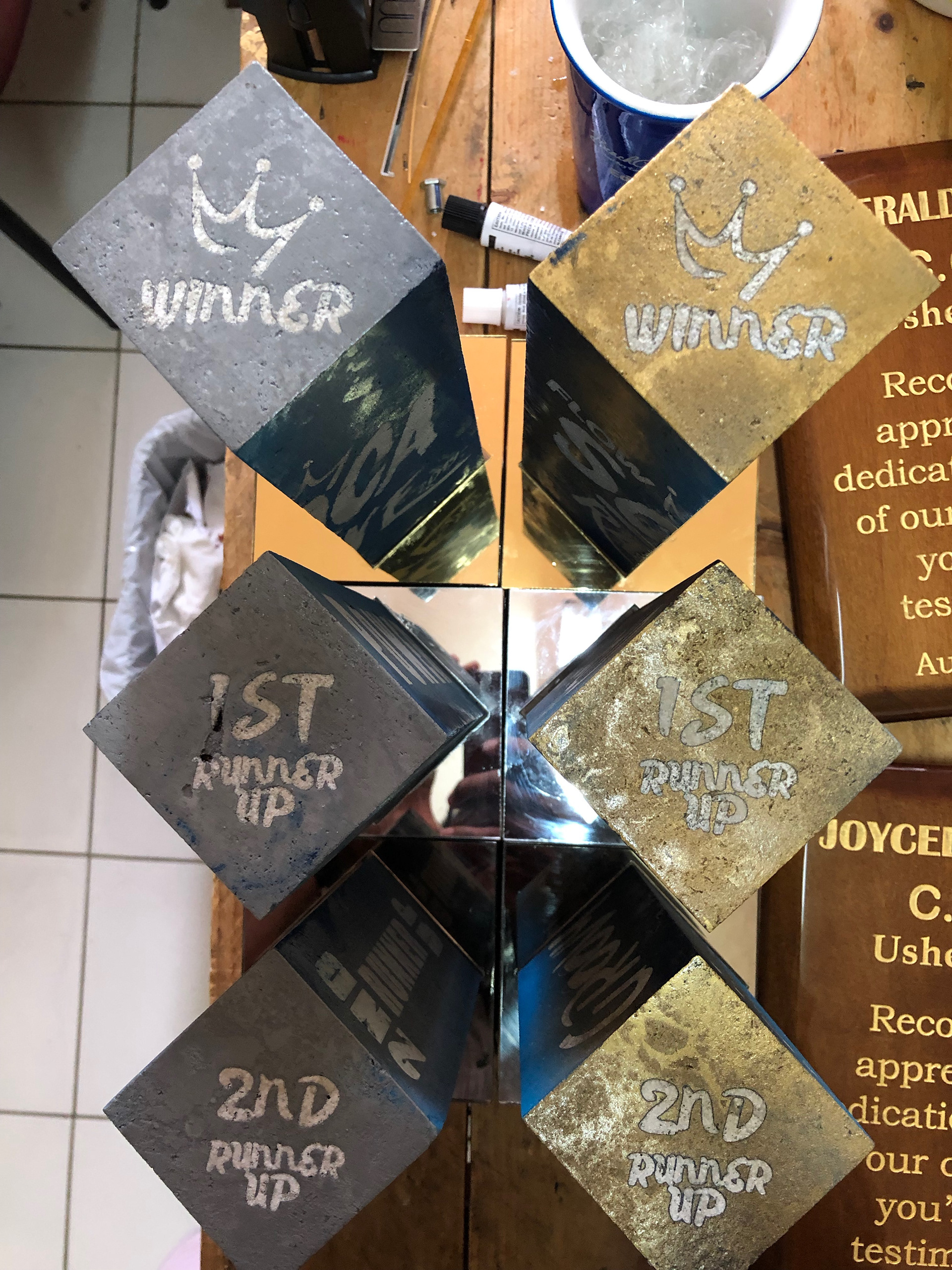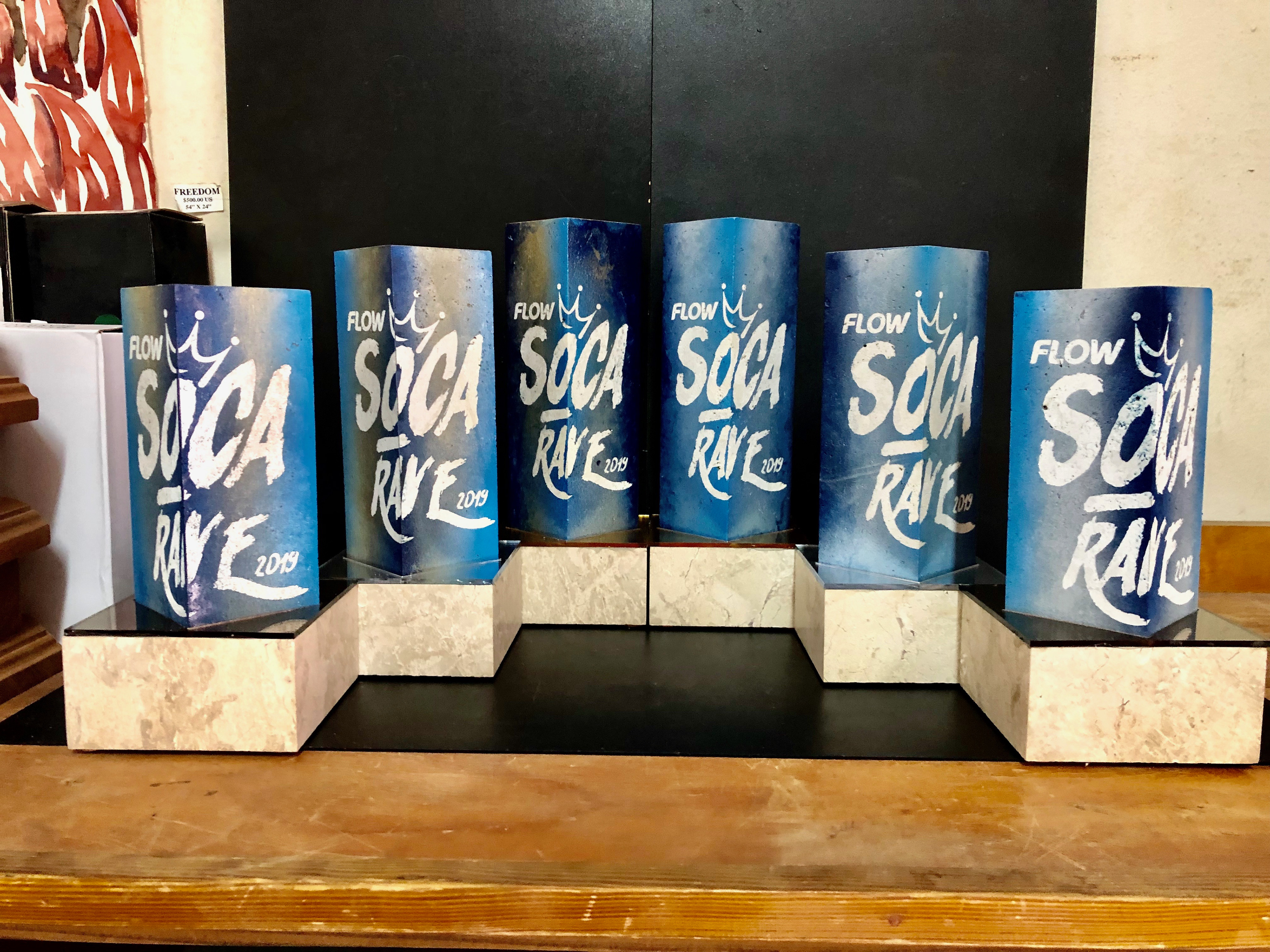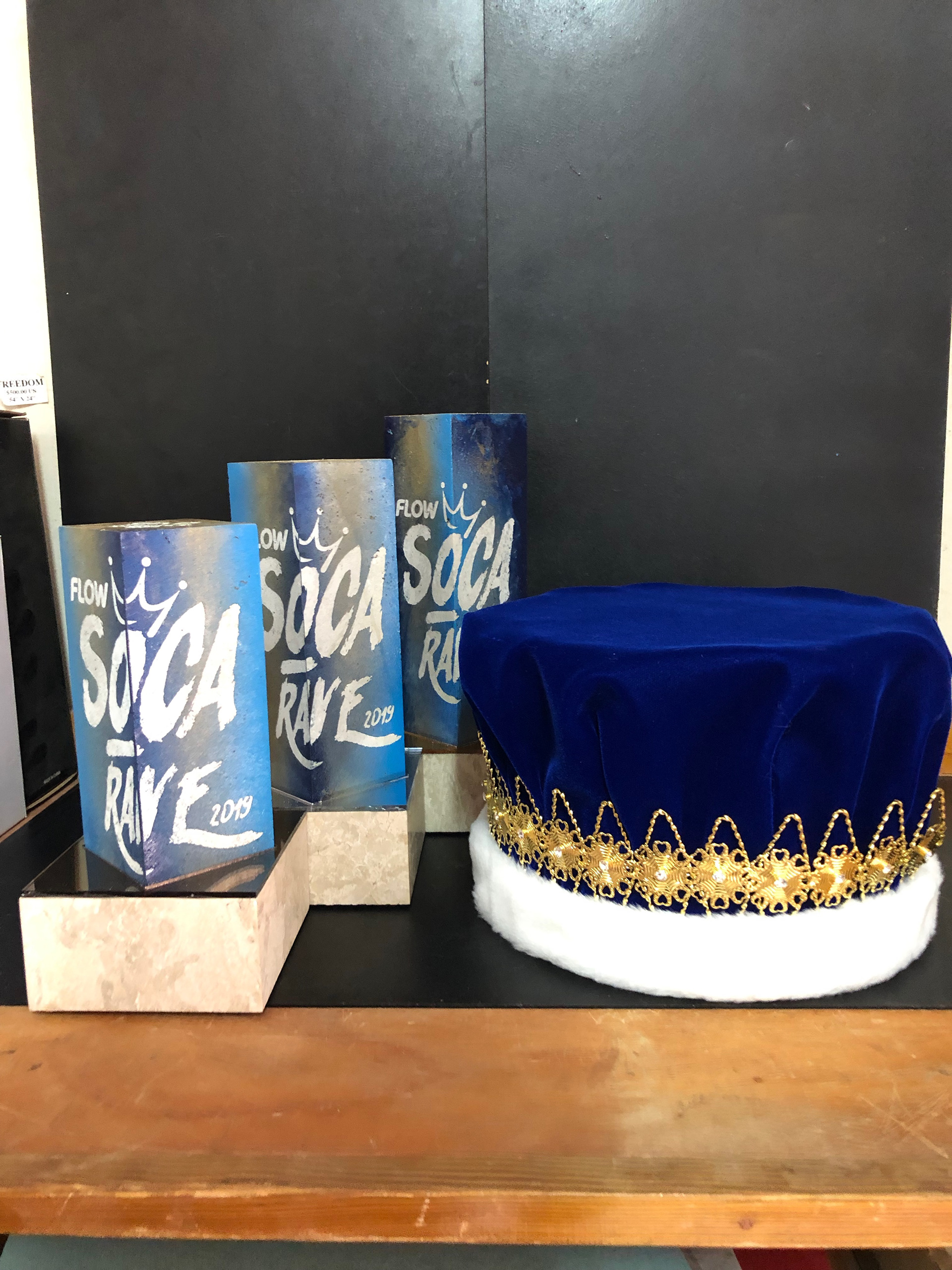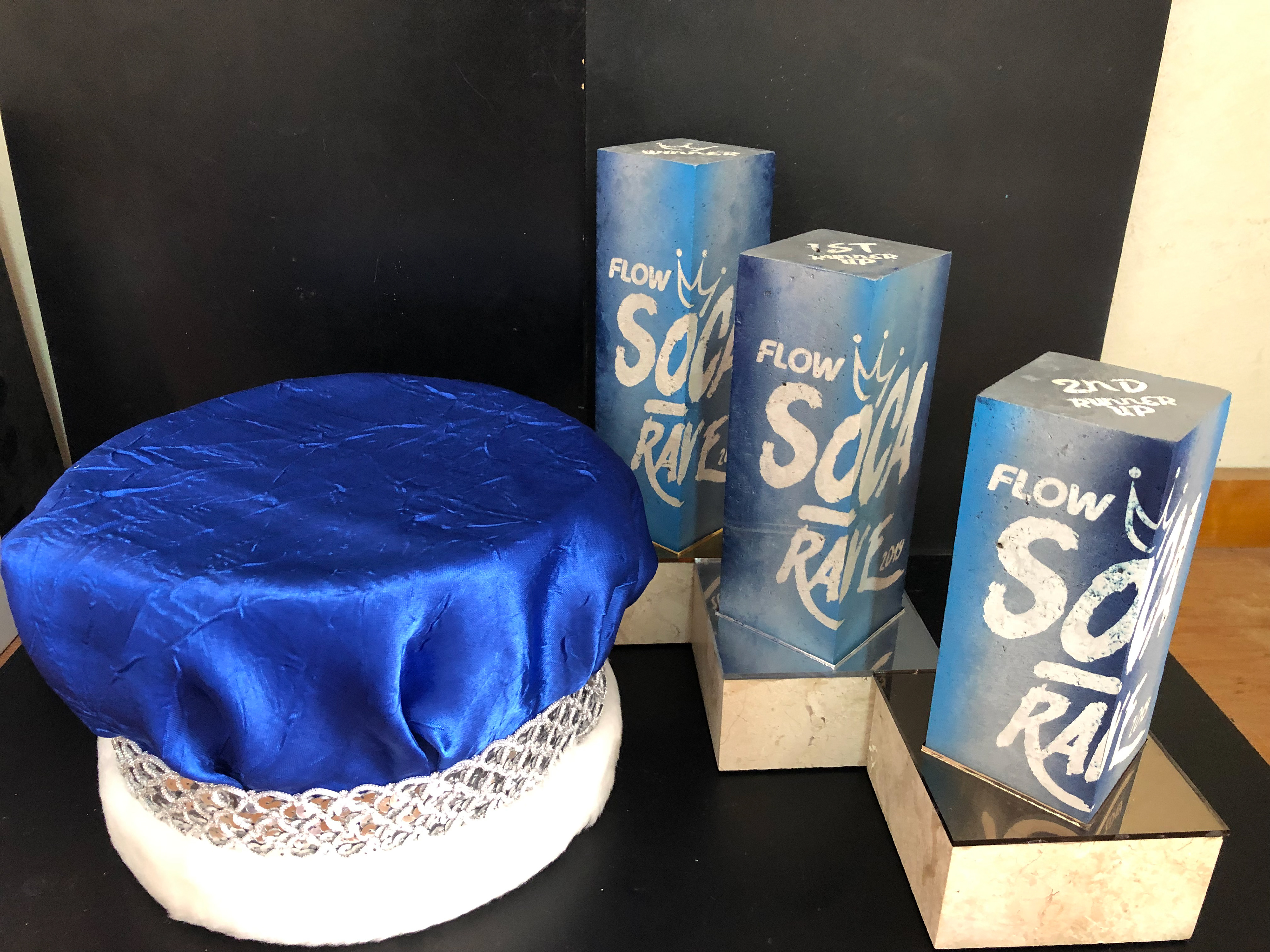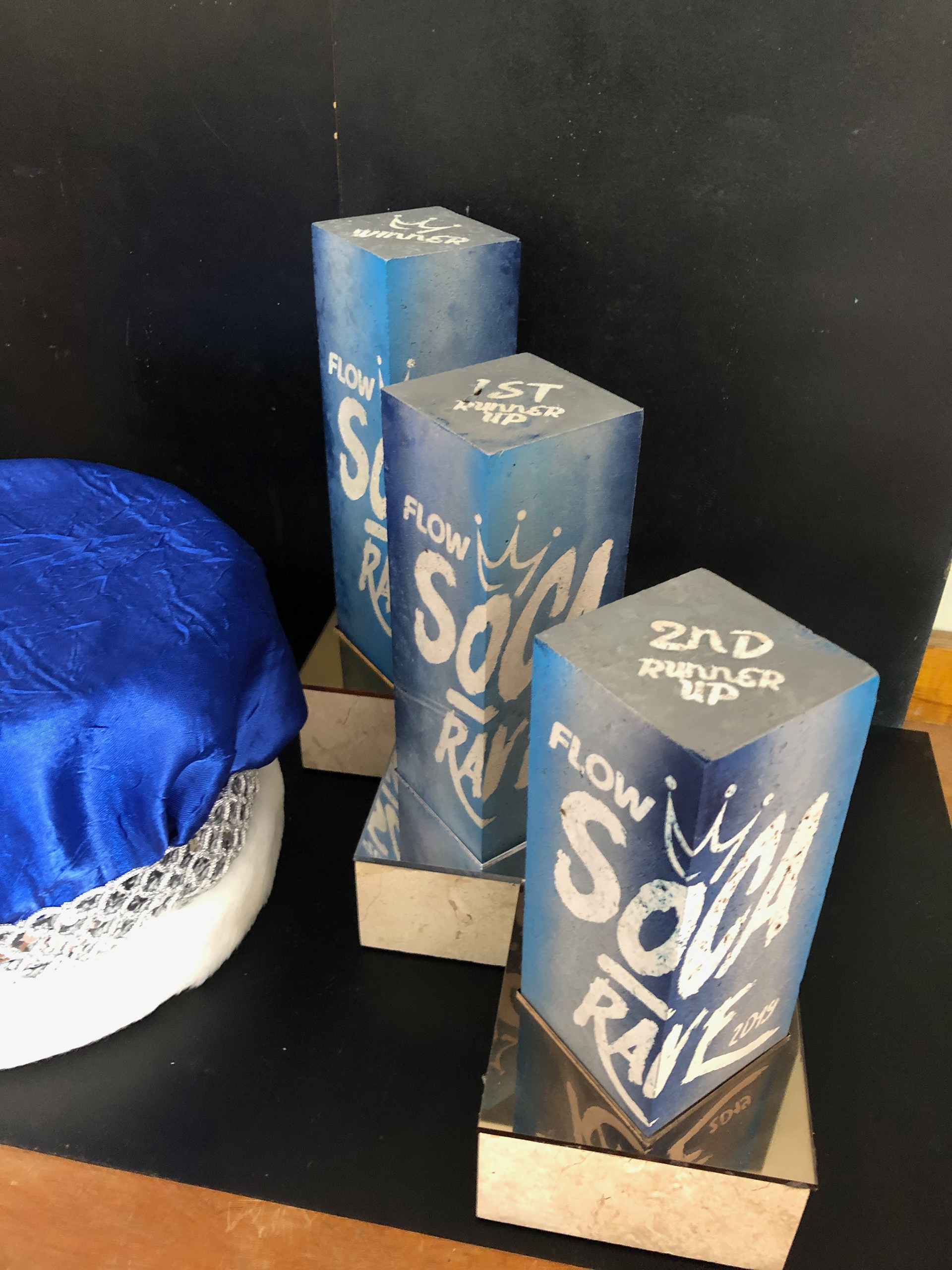 We also had the amazing Ms. Tiny Tott Pageant,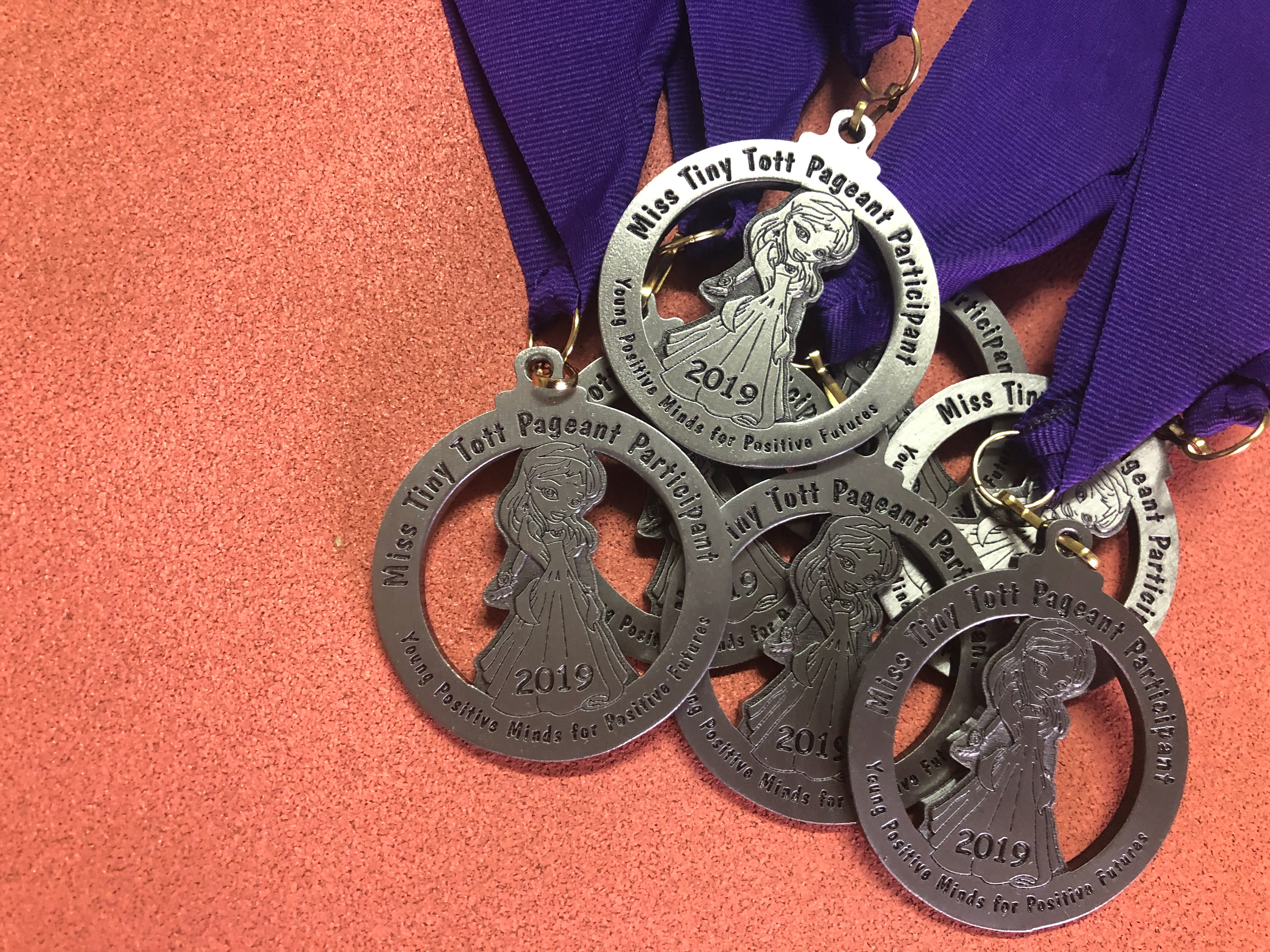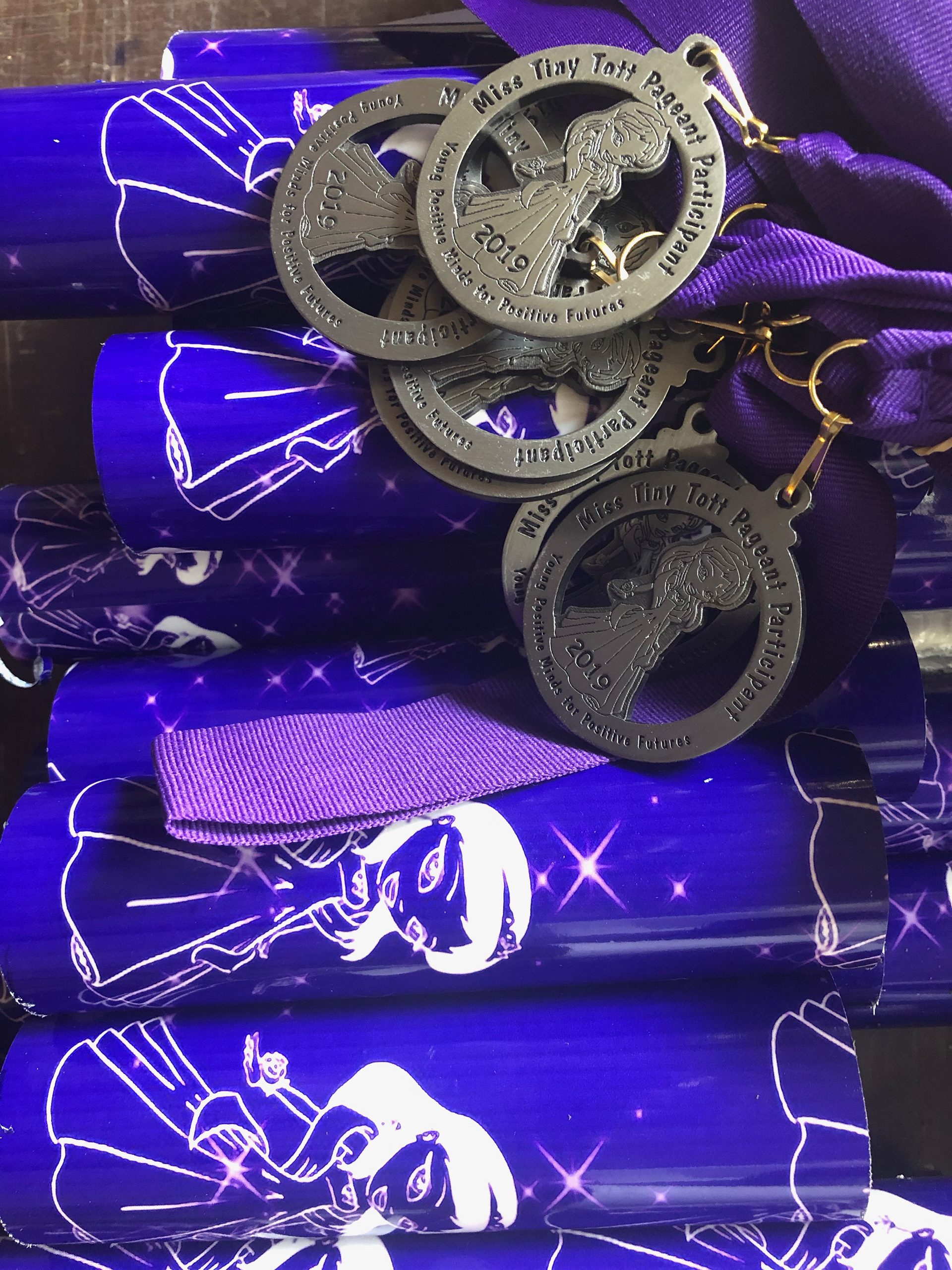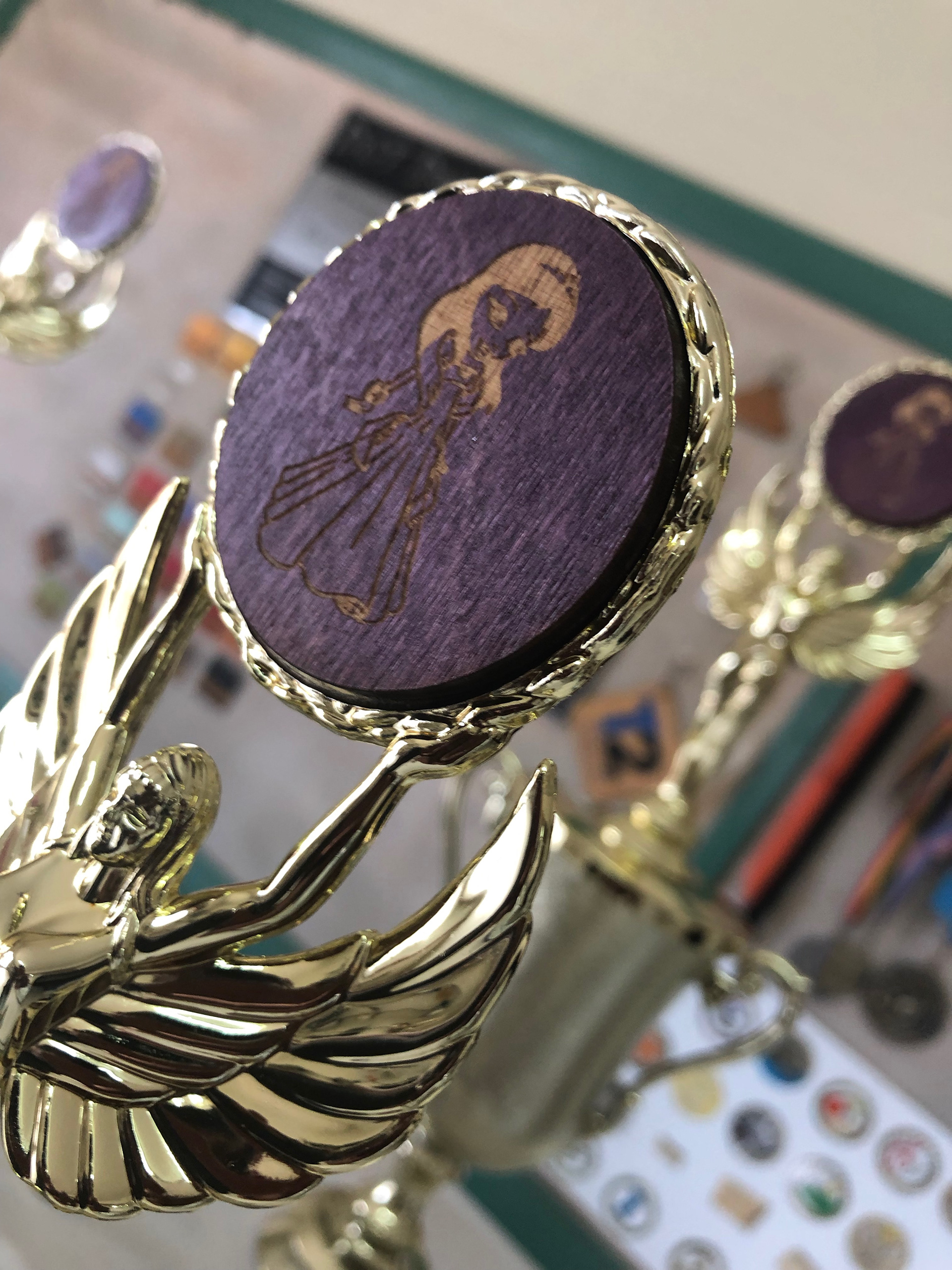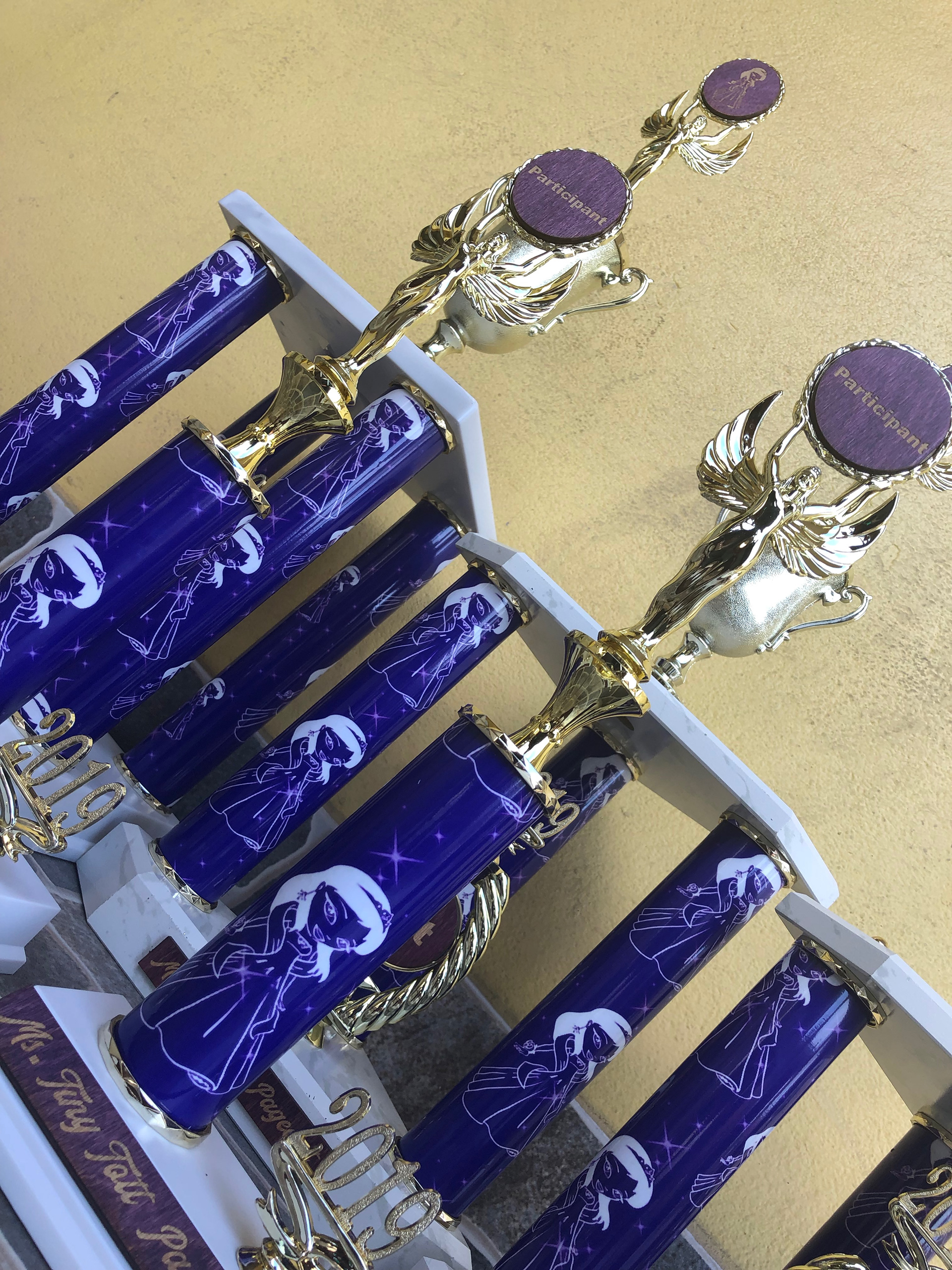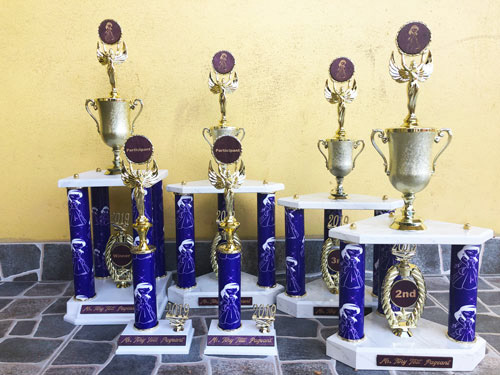 Packaging! The famous
Dawg Pound
booth in the festival Village connected with use to work on the labels for their famous Rum Punch Bucket.