They are a great client and we have a lot of fun creating unique brand pieces to enhance their look and guest experience.
Keychains used for both hotel rooms and souvenirs.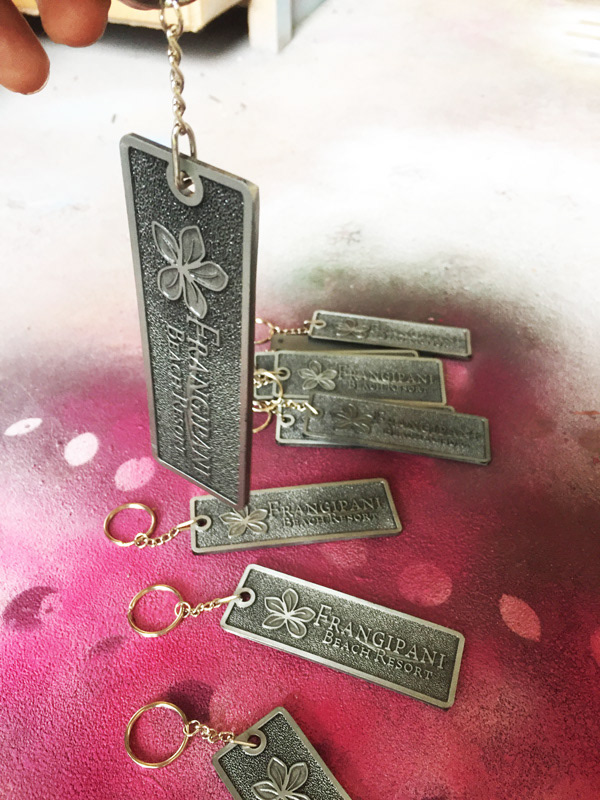 Name Tags for their staff.
Privacy Signage, from out walnut stock.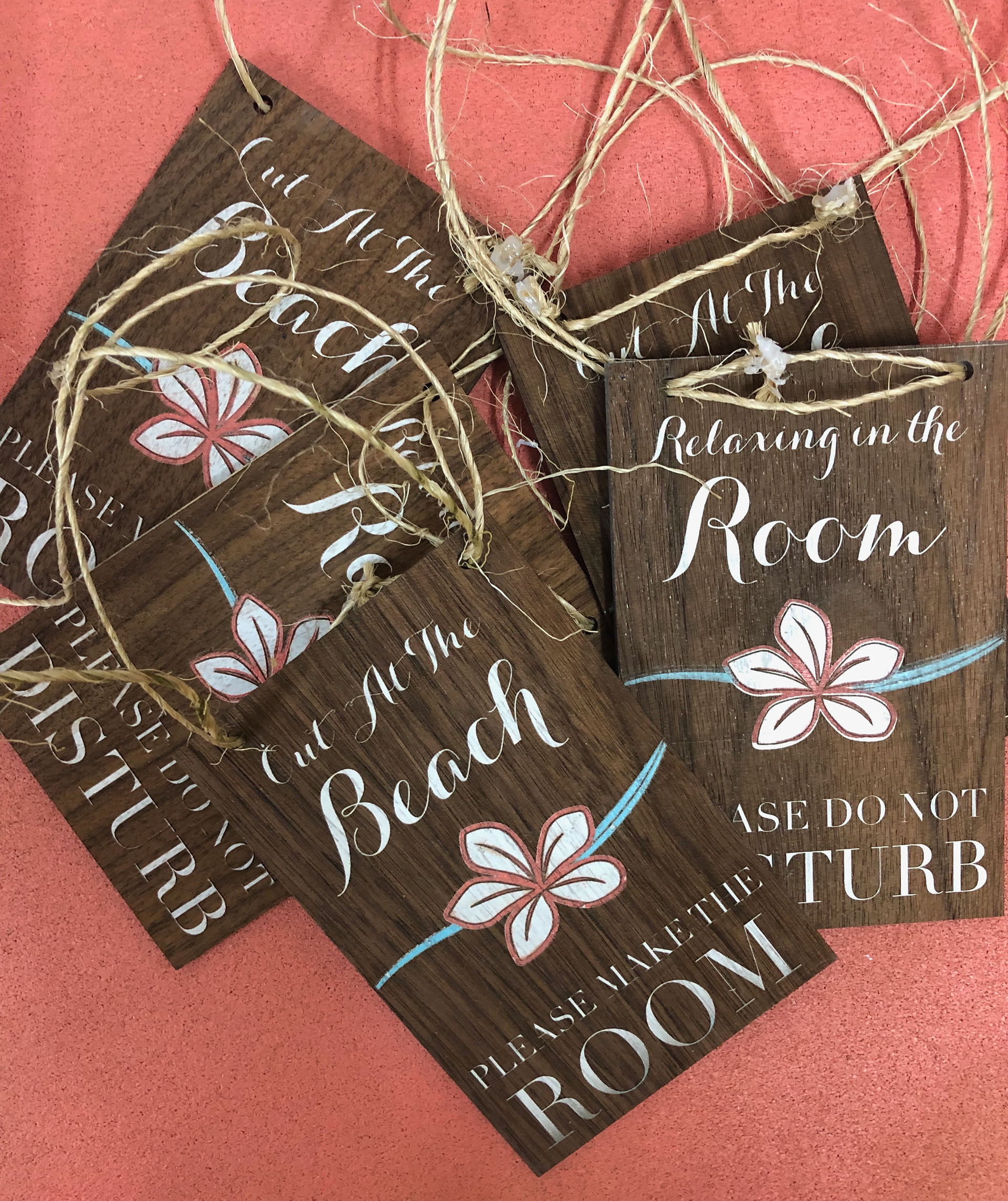 The Authentic Anguilla Limestone sign for the Villa at Frangipani.
Custom Wooden Frangipani Icon holiday ornament,
Beach Umbrella/Palapa signage.